The Electric Daisy Carnival will make its fourth landing in the UK in Milton Keynes, playing host to multiple stages of electronic music and events at The National Bowl. The EDC UK 2017 date were July 8, but it's been cancelled.
Make your EDC UK 2017 experience amazing
Score EDC UK 2017 tickets
Join us on Instagram to get EDC UK 2017 updates
EDC UK 2017 has been cancelled
Get EDC UK 2017 updates by joining us on Facebook

Come back during the festival weekend and after for archived EDC UK video performances and live sets. Also check out our Music Festival Videos channel for music festival video coverage.
Watch a video by clicking on a title below: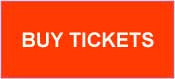 EDC UK 2017 Ticket Prices:
EDC UK VIP Tickets: £££
The EDC UK lineup has not been announced yet.