Forecastle Festival 2018 happens in Louisville at Waterfront Park, featuring indie rock and alternative music mixed with environmental activism and outdoor recreation for a weekend in the sun you'll never forget! Festival Organizer AC Entertainment brings local music alongside national & international acts to create a great all-around experience. The dates are July 13 - 15. The Forecastle Festival 2018 lineup and Forecastle Festival 2018 tickets are below!
Join our Facebook Event Group to get Forecastle Festival updates for 2018 JOIN OUR COMMUNITY >
The Forecastle Party Cove lineup is out! Sam Sneed, James Lindsey and more bring local DJ action to set your ears on FIIYAHH! GET TICKETS >
The daily lineups and day tickets are out! SEE LINEUPS >
You should get your crew together for Forecastle Festival!
Forecastle will be this awesome | Photo: Brian Hensley Photography
Go to Forecastle and you can rock out like this
Forecastle Festival tickets are on sale! Day tickets & weekend tickets are now available!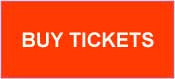 The Forecastle Festival Friday lineup for 2018
The Forecastle Festival Saturday lineup for 2018
The Forecastle Festival Sunday lineup for 2018