SXSW Music
is the gathering that shapes the rest of the year ... check out anybody who'll be somebody at
SXSW Music 2017
in
Austin
, Texas. It's a week of shows, discussion panels, schmoozing, new bands, schmoozing, drunkenness while trying to schmooze, etc. There's a simultaneous
SXSW Film Festival
and
SXSW Interactive
component to cover the web. These are the dates for
SXSW 2017
: Interactive: March 4 - 10, Film: March 10 - 18,
SXSW Music
: March 10 - 19. The
SXSW Music 2017 lineup
and
SXSW Music 2017 tickets
are below!
Follow our Instagram for SXSW Music 2017 updates
Score SXSW Music 2017 tickets
Join us on Facebook to get SXSW Music 2017 updates
Here's the story on SXSW 2017 tickets
SXSW 2017 wristbands are on sale!
Check back for updates from SXSW Music 2017!
Here are the six steps to SXSW 2017 tickets
Join our Facebook Event Group to get SXSW Music updates for 2017
The SXSW Music live stream video webcast will be featured in the player below.
Watch the live stream by clicking on a channel below:
The SXSW mobile app is available in both Apple iOS for iPhone and iPad as well as Android.

Come back during the festival weekend and after for archived SXSW Music 2017 video performances and live sets. Also check out our Music Festival Videos channel for music festival video coverage.
Watch a video by clicking on a title below:
SXSW 2017 Video
---
SXSW Mus 2017 Showcasing Artists
---
SXSW Music Panel Talks
---
SXSW Music Interviews
---
SXSW Music Videos
---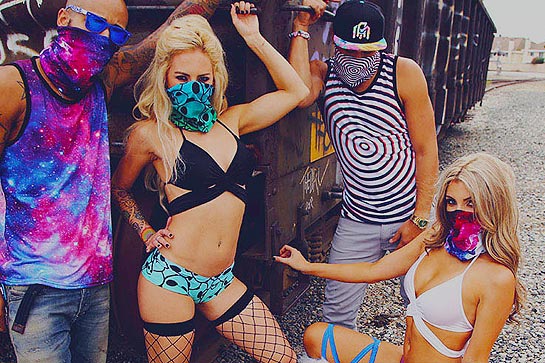 Get what you need to make SXSW 2017 amazing
Take part in the SXSW PanelPicker to vote on discussion panel topics!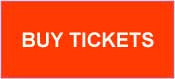 5ive (Earth TX)
A-Town GetDown (Austin TX)
The Academic (Mullingar IRELAND)
Acid Tongue (Seattle WA)
Adele H (Bergamo ITALY)
Lydia Ainsworth (Toronto CANADA)
Airways (Peterborough UK-ENGLAND)
AlcolirykoZ (Medellín COLOMBIA)
All Our Exes Live In Texas (Newtown AUSTRALIA)
All We Are (Liverpool UK-ENGLAND)
Altocamet (Mar Del Plata ARGENTINA)
ANALOGIX (Fukuoka-Shi JAPAN)
Marisa Anderson (Portland OR)
Apache (San Francisco CA)
Arco (Granada SPAIN)
Ariana and the Rose (New York NY)
Arise Roots (Los Angeles CA)
Jor'Dan Armstrong (Atlanta GA)
Ask Carol (Oslo NORWAY)
Nicole Atkins (Nashville TN)
Atlántico House Caribe (Bogotá COLOMBIA)
Au/Ra (Saint Paul ANTIGUA AND BARBUDA)
Autoramas (Rio De Janeiro BRAZIL)
Cameron Avery (Perth AUSTRALIA)
Bad Pop (Vancouver CANADA)
Lizi Bailey (Atlanta GA)
Baked (Brooklyn NY)
Balún (Brooklyn NY)
Banditos (Birmingham AL)
Jacob Banks (Birmingham UK-ENGLAND)
Sho Baraka (Atlanta GA)
The Bastards of Fate (Roanoke VA)
The Bay Rays (Tunbridge Wells UK-ENGLAND)
Bobby Bazini (Mont-Laurier CANADA)
BdotCroc & DJ Keezy (Minneapolis MN)
Bee Caves (Austin TX)
Belle Game (Vancouver CANADA)
Best Fern (Montreal CANADA)
Big AL Cherry (Monroe LA)
The Big Moon (London UK-ENGLAND)
Big Thief (Brooklyn NY)
Scott H. Biram (Austin TX)
Birds of Olympus (Wicklow IRELAND)
Birthday (Oakland CA)
Birthday Club (Houston TX)
Black Rheno (Sydney AUSTRALIA)
Blac Youngsta (Memphis TN)
Tiano Bless & One Family Band (Santiago CHILE)
Blueprint Blue (London UK-ENGLAND)
Kadhja Bonet (Los Angeles CA)
Boogarins (Goiânia BRAZIL)
Borchi y Su Doble Redoble (Mexico City MEXICO)
Brass Street Boys (Coyoacán MEXICO)
Beth Brown (Newcastle AUSTRALIA)
Brutal Juice (Denton TX)
Molly Burch (Austin TX)
Eshon Burgundy (Philadelphia PA)
Louise Burns (Vancouver CANADA)
Adrion Butler (Dallas TX)
Caballeros Del Plan G (Gómez Palacio MEXICO)
Josiah Caleb (Dallas TX)
Analee Cantu (Austin TX)
Capela (São Paulo BRAZIL)
CAPYAC (Austin TX)
Carpenter Brut (Poitiers FRANCE)
Cary The Dreamer (Miami FL)
Casi (Bangor UK-WALES)
Castlecomer (Sydney AUSTRALIA)
Castro (Dallas TX)
Nyck Caution (Brooklyn NY)
Chad Valley (Oxford UK-ENGLAND)
CHAI (Nagoya JAPAN)
The Chain Gang of 1974 (Los Angeles CA)
Chamothy The Great (Austin TX)
Chasca (San Marcos TX)
Chill Russell (Austin TX)
Christina (Shreveport LA)
Stef Chura (Detroit MI)
Churchwood (Austin TX)
Cloud Castle Lake (Dublin IRELAND)
Cat Clyde (London CANADA)
Co/ntry (Montréal CANADA)
Brent Cobb (Ellaville GA)
The Coconut Kids (Adelaide AUSTRALIA)
Coely (Antwerp BELGIUM)
Sam Coffey & The Iron Lungs (Toronto CANADA)
Aaron Cole (Bristol VA)
Jacob Collier (London UK-ENGLAND)
Scott Collins (Austin TX)
Coma Pony (Chihuahua MEXICO)
Andrew Combs (Nashville TN)
Cornerstone (Austin TX)
Coucheron (Sandvika NORWAY)
Martin Creed (London UK-ENGLAND)
Alex Cuba (Artemisa CUBA)
Buck Curran (Lewiston ME)
Cuyo (Taos NM)
Da Chick (Lisbon PORTUGAL)
Sturle Dagsland (Stavanger NORWAY)
The Darcys (Toronto CANADA)
Tim Darcy (Montreal CANADA)
Darkbird (Austin TX)
Darling West (Oslo NORWAY)
Dead Meadow (Los Angeles CA)
Dear Boy (Los Angeles CA)
Jared Deck (Weatherford OK)
De Osos (Mexico City MEXICO)
The Deslondes (New Orleans LA)
DeZorah (McAllen TX)
The Digital Wild (Austin TX)
Distractor (Costa Mesa CA)
The Districts (Philadelphia PA)
Divine Council (Richmond/Chicago VA)
Michael Dixon (Houston TX)
DJ Grip (Austin TX)
DJ J HEAT (Newark NJ)
DJ Overcomer (Dallas TX)
DJ RayRay (Taipei TAIWAN)
Dj Ride (Lisbon PORTUGAL)
DJ RS (Tokyo JAPAN)
Doeman (Houston TX)
Nicole Dollanganger (Toronto CANADA)
The Dove & the Wolf (Philadelphia PA)
Dre Prince (Austin TX)
The Drummies (Dallas TX)
DTCV (Columbus OH)
Dual Core (Austin TX)
Duchess Says (Montréal CANADA)
Duotang (Winnipeg CANADA)
E. Calloway (Dallas TX)
Echopark (Lecce ITALY)
Ecstatic Vision (Philadelphia PA)
Edison Chair (Austin TX)
Misty Edwards (Andrews TX)
El B (Miami FL)
Russell Elliot (Brooklyn NY)
The Elliotts (Melbourne AUSTRALIA)
ELSZ (Sydney AUSTRALIA)
EMBRZ (Dublin IRELAND)
Mary Epworth (Bishop's Stortford UK-ENGLAND)
Ese Perro (Villa Lugano ARGENTINA)
Eureka California (Athens GA)
Raul Facio (El Paso TX)
A.S. Fanning (Dublin IRELAND)
Farida (Gjøvik NORWAY)
FARRO (Franklin TN)
Fat Tony (Houston TX)
Fauna Shade (Everett WA)
Faux Ferocious (Nashville TN)
Charlie Faye & The Fayettes (Austin TX)
Feather Trade (Athens GA)
Feeder (London UK-ENGLAND)
Joshua Feuerstein (Phoenix AZ)
Field Trip (Los Angeles CA)
Fifi Rong (London UK-ENGLAND)
FingerFingerrr (Sao Paulo SP)
Five Eight (Athens GA)
Fizzy Blood (Leeds UK-ENGLAND)
Food Court (Sydney AUSTRALIA)
Forecast in Rome (Mexico City MEXICO)
Foreign Air (Charlotte NC)
Forever (Montreal CANADA)
Joey Fourr (London UK-ENGLAND)
F.R.E.E. (San Antonio TX)
Helen Fry (Berlin GERMANY)
Fuzon (Karachi PAKISTAN)
Galaxy Express (Seoul SOUTH KOREA)
Gabriel Garzón-Montano (New York NY)
GGOOLLDD (Milwaukee WI)
The Ghost Wolves (Austin TX)
GHXST (Brooklyn NY)
GIZZLE (Los Angeles CA)
Glockabelle (New York NY)
Gold Connections (Charlottesville VA)
Goldilox (Paris FRANCE)
GoldLink (Washington DC)
Gonzalla (Los Angeles CA)
The Greeting Committee (Kansas City KS)
Grounders (Toronto CANADA)
Grubby Little Hands (Philadelphia PA)
GS (Houston TX)
The Guadaloops (Mexico City MEXICO)
Guantanamo Baywatch (Portland OR)
Skylar Gudasz (Durham NC)
Gymshorts (Providence RI)
Clareta Haddon (Detroit MI)
Ha Ha Tonka (Springfield MO)
Hanato Chiruran (Tokyo JAPAN)
Happy Meals (Glasgow UK-SCOTLAND)
Hawai (Dana Point CA)
Hello Nico (Taipei TAIWAN)
Navelle Hice (Chester, Pa PA)
The High Curbs (Chino CA)
High Waisted (New York NY)
Hippo Campus (Woodbury MN)
Ho99o9 (Newark CA)
Enrique Holmes (Atlanta GA)
Holy Bouncer (Barcelona SPAIN)
House of Kenzo (San Antonio TX)
David Howald (Vienna AUSTRIA)
Hugh (London UK-ENGLAND)
Humboldt (Valparaíso CHILE)
Hundred Visions (Austin TX)
Hunter Sharpe (Austin TX)
HXLT (Chicago IL)
Hyolyn (Seoul SOUTH KOREA)
I.D.A.L.G. (Montréal CANADA)
Idle Bloom (Nashville TN)
Jamie Isaac (London UK-ENGLAND)
IZAL (Madrid SPAIN)
Jackal Onasis (Brooklyn NY)
Jade Eyes 孔雀眼 (Taipei TAIWAN)
Jahkoy (Toronto CANADA)
The Japanese House (London UK-ENGLAND)
Japanese Wallpaper (Melbourne AUSTRALIA)
JARANATAMBO (Bogota COLOMBIA)
Jealous of the Birds (Portadown UK-N. IRELAND)
Garland Jeffreys (New York NY)
The Jigsaw Seen (Los Angeles CA)
JJUUJJUU (Los Angeles CA)
Joecephus and The George Jonestown Massacre (Memphis TN)
Sean C. Johnson (Oklahoma City OK)
Duquette Johnston (Birmingham AL)
Json (St Louis MO)
James Junius (Austin TX)
Kakkmaddafakka (Bergen NORWAY)
KAP G (College Park GA)
KeithCharles (Tampa FL)
Madeline Kenney (Oakland CA)
Kimokal (Jakarta INDONESIA)
King Henry (Los Angeles CA)
King Raam (Tehrān IRAN)
Joshua Kirksey (St Louis MO)
Kite (Stockholm SWEDEN)
Kirk Knight (Brooklyn NY)
Knox Hamilton (Little Rock KS)
Martin Kohlstedt (Weimar GERMANY)
Koi Child (Fremantle WA)
KREAM (Bergen NORWAY)
Janelle Kroll (New York NY)
Kultama (Madrid SPAIN)
La Beriso (Buenos Aires ARGENTINA)
Lady Legs (Birmingham AL)
Las Kellies (Buenos Aires ARGENTINA)
La Vida Boheme (Caracas VENEZUELA)
Megan Lee (Los Angeles CA)
Leoncarlo (Denton TX)
Leopold and his Fiction (Austin TX)
Les Sueques (Barcelona SPAIN) Lightcraft (South Jakarta INDONESIA)
Lights On Ceres (Nogales MEXICO)
Lígula (Valencia SPAIN)
Lilly Among Clouds (Würzburg GERMANY)
Linying (Singapore SINGAPORE)
Lisa/Liza (Portland ME)
Lisa Prank (Seattle WA)
Lista de Lily (Brasília BRAZIL)
Little Hurricane (San Diego CA)
Lizzo (Minneapolis MN)
Loah (Dublin IRELAND)
Locos por Juana (Miami FL)
Christian Löffler (Greifswald GERMANY)
Long Beard (New Brunswick NJ)
Lords of Fuzz (Denver CO)
Los Bengala (Zaragoza SPAIN)
Los Coast (Austin TX)
Los Wilds (Madrid SPAIN)
Low Cut Connie (Philadelphia PA)
RG Lowe (Austin TX)
Magaly Fields (Santiago CHILE)
Magic Island (Berlin GERMANY)
Maglore (Salvador BRAZIL)
Tkay Maidza (Adelaide AUSTRALIA)
Mako (Los Angeles CA)
Danny Malone (Austin TX)
Manast LL' (Semoy FRANCE)
Manatee Commune (Seattle WA)
Calvin Martyr (Killeen TX)
The Mastersons (Los Angeles CA)
Matzka (Taitung TAIWAN)
Max de Castro (São Paulo BRAZIL)
Sean McConnell (Nashville TN)
MC Lars (Oakland CA)
Harvey McLaughlin (San Antonio TX)
Albin Lee Meldau (Gothenburg SWEDEN)
Mike Melinoe (Austin TX)
Me Not You (New York NY)
Menwhopause (New Delhi INDIA)
Merchandise (Tampa FL)
Anna Meredith (London UK-ENGLAND)
Jeremy Messersmith (Minneapolis MN)
Messiah Muzic Ministries (Louisiana LA)
Mexican Juligans (Mexico MEXICO)
Miami Mami (Monterrey MEXICO)
MICH (Amsterdam NETHERLANDS)
Michigan Rattlers (Los Angeles CA)
Michl (Riverside CA)
Milkywhale (Reykjavík ICELAND)
Parker Millsap (Purcell OK)
Mobley (Austin TX)
Gene Moore (Houston TX)
R Stevie Moore & Jason Falkner (Nashville TN)
Lisa Morales (San Antonio TX)
Mora Lucay (Valparaíso CHILE)
morgxn (Los Angeles CA)
Moullinex (Lisbon PORTUGAL)
Mouthe (Gothenburg SWEDEN)
Musclebeach (Denver CO)
Muuy Biien (Athens GA)
My Jerusalem (Austin TX)
MykeJay (Austin TX)
Nate the Beatbreaker Robinson (Houston TX)
Native Daughters (Denver CO)
Necropanther (Denver CO)
NE-HI (Chicago IL)
Barbara Nesbitt (Austin TX)
Night Beats (Austin TX)
Nightmare Air (Los Angeles CA)
Ninet (Tel Aviv ISRAEL)
NOIA (Barcelona SPAIN)
NVDES (Los Angeles CA)
Ocean Park Standoff (Los Angeles CA)
Oginalii (Nashville TN)
Okills (Mexico City MEXICO)
Open Mike Eagle (Chicago IL)
Otis the Destroyer (Austin TX)
Otoboke Beaver おとぼけビ~バ~ (Kyoto JAPAN)
Ovlov (Newtown CT)
Panteón Rococó (Cdmx MEXICO)
:papercutz (Porto PORTUGAL)
The Paranoyds (Los Angeles CA)
Parker Lane (Los Angeles CA)
PARTYBABY (Los Angeles CA)
Corey Paul (Houston TX)
Saul Paul (Austin TX)
PAVVLA (Barcelona SPAIN)
Peelander-Z (Austin TX)
Phone Call (Portland OR)
Picture This (Athy IRELAND)
Pile (Rick Maguire solo)
(Boston MA)
Pill (Brooklyn NY)
PIZZA TIME (Denver CO)
The Place (Los Angeles CA)
Planeta No (Santiago CHILE)
Planet Booty (Oakland CA)
Plastic Daggers (Denver CO)
Plastic Flowers (London UK-ENGLAND)
Platinum Boys (Milwaukee WI)
Pleasure 2 (Houston TX)
Polaroid (Bologna ITALY)
Melissa Polinar (Fort Worth TX)
Port Juvee (Calgary CANADA)
Protistas (Santiago De Chile CHILE)
Psalmist Raine (Chicago IL)
QTY (New York NY)
Quiet Kids (Mcallen TX)
Rainbow Kitten Surprise (Boone NC)
RajiTheOne (Minneapolis MN)
Rascasuelos (Buenos Aires ARGENTINA)
Porter Ray (Seattle WA)
The Regrettes (Los Angeles CA)
The Relationship (Los Angeles CA)
*repeat repeat (Nashville TN)
Resound (Richmond VA)
RF Shannon (Marfa TX)
Rig 1 (Omaha NE)
Rizzoo Rizzoo (Houston TX)
R.LUM.R (Nashville TN)
Rob $tone (San Diego CA)
Maggie Rogers (Brooklyn NY)
The Romantic Comedy (New York NY)
Caroline Rose (Burlington VT)
Roses Gabor (Chelsea UK-ENGLAND)
Lawrence Rothman (Los Angeles CA)
Curtis Roush (Austin TX)
Gabriel Royal (New York NY)
Rude Kid (London UK-ENGLAND)
The Rumjacks (Marrickville AUSTRALIA)
Run River North (San Fernando Valley CA)
RYAN Playground (Montreal CANADA)
Sad13 (Philadelphia PA)
Ságan (Bogota COLOMBIA)
SAINt JHN (New York NY)
Saint Leonard's Horses (London UK-ENGLAND)
Saint Pé (Nashville TN)
Salt Cathedral (Brooklyn NY)
The Sandinistas (Tredegar UK-WALES)
San Holo (Zoetermeer NETHERLANDS)
SassyBlack (Seattle WA)
Satellite Young (Tokyo JAPAN)
Alexandra Savior (Portland OR)
Savoy Motel (Nashville TN)
Seckond Chaynce (Tampa FL)
Serko Fu (Gómez Palacio MEXICO)
Sexores (Quito ECUADOR)
The Shanks (Mono CANADA)
She Drew The Gun (Bebington UK-ENGLAND)
ShySpeaks (Dallas TX)
SIANspheric (Hamilton CANADA)
Sick Morrison (Monterrey MEXICO)
Silences (Armagh UK-N. IRELAND)
Sinistarr (Detroit MI)
Skinny Cooks (Dallas TX)
Skinny Girl Diet (London UK-ENGLAND)
Skott (Stockholm SWEDEN)
Eric Slick (Philadelphia PA)
Slick Shoota (Oslo NORWAY)
The Sloths (Los Angeles CA)
Slow Dancer (Melbourne AUSTRALIA)
Slow Leaves (Winnipeg CANADA)
Slow Steve (Berlin GERMANY)
Slum Sociable (Melbourne AUSTRALIA)
Smino (St Louis MO)
Caroline Smith (Minneapolis MN)
Soaked (Austin TX)
Someone Who Isn't Me (Athens GREECE)
Jay Som (Oakland CA)
Son Fino (Mexico City MEXICO)
Sosamann (Houston TX)
Soviet Soviet (Pesaro ITALY)
Daniel Spaleniak (Łódź POLAND)
Spinning Coin (Glasgow UK-SCOTLAND)
Splashh (London UK-ENGLAND)
Square Peg Round Hole (Philadelphia PA)
Starley (Sydney AUSTRALIA)
Christopher Paul Stelling (Brooklyn NY)
James Stevens (Austin TX)
Stove (Newtown CT)
Will Stratton (Beacon NY)
Suburban Living (Philadelphia PA)
Sulfur (Charlotte NC)
Summer Cannibals (Portland OR)
Sundara Karma (Reading UK-ENGLAND)
Sunset Rollercoaster (Taipei TAIWAN)
Luke Sweeney (San Francisco CA)
Sykes (London UK-ENGLAND)
Tall Friend (Philadelphia PA)
Tennis System (Los Angeles CA)
That Poppy (The Internet TN)
The Howlin Brothers (Nashville TN)
Thirdstory (New York NY)
Jaye Thomas (Kansas City MO)
Throes + The Shine (Porto PORTUGAL)
Tokyo Chaotic!!! (Tokyo JAPAN)
Totally Mild (Melbourne AUSTRALIA)
ToTi (São Paulo BRAZIL)
Toundra (Madrid SPAIN)
AJ Tracey (London UK-ENGLAND)
Trae Tha Truth (Houston TX)
Trapo (Madison WI)
The Trees and The Wild (Jakarta INDONESIA)
Bryann Trejo (Corpus Christi TX)
Trementina (Santiago CHILE)
Tristan Peace (Watsontown PA)
Troker (Guadalajara MEXICO)
T Strike (Ocilla FL)
Turbo Goth (New York NY)
Turquoise Jeep (Atlanta GA)
Tuvaband (Oslo NORWAY)
The Ugly Beats (Austin TX)
Vagabon (New York NY)
Ryan Vail (Derry UK-N. IRELAND)
Vakero (San Pedro De Macoris DOMINICAN REPUBLIC)
The Van T's (Glasgow UK-SCOTLAND)
The Velveteins (Edmonton CANADA)
VHS Collection (New York NY)
Victoria "La Mala" (Mexico City MEXICO)
Victorious (Austin TX)
The Vryll Society (Liverpool UK-ENGLAND)
Waco Brothers (Chicago IL)
The Walkings (Tokyo JAPAN)
Warbly Jets (Los Angeles CA)
Johanna Warren (Portland OR)
We Bless This Mess (Porto PORTUGAL)
The Weeks (Nashville TN)
Tim Wheatley (Melbourne AUSTRALIA)
The Whistles & The Bells (Nashville TN)
White Label Analog (Austin TX)
White Mystery (Chicago IL)
White Reaper (Louisville KY)
WILD (Los Angeles CA)
The Wild Now (Austin TX)
Wild Rivers (Toronto CANADA)
WILSN (Melbourne AUSTRALIA)
Cindy Wilson (of The B-52s) (Athens GA)
WNDR (Oslo NORWAY)
Womps (Glasgow UK-SCOTLAND)
Wonfu 旺福 (Taipei TAIWAN)
Woodes (Melbourne AUSTRALIA)
WRAY (Birmingham AL)
Xinobi (Lisbon PORTUGAL)
Yawpers (Denver CO)
YFN Lucci (Atlanta GA)
Young Mister (Asheville NC)
Youngr (London UK-ENGLAND)
Sui Zhen (Melbourne AUSTRALIA)
Zipper Club (Los Angeles CA)
ΣTELLA (Athens GREECE)