SXSW Music is in full swing right now! Check back daily for video updates on what's happening in Austin!
SXSW Music 2019 is the gathering that shapes the rest of the year ... check out anybody who'll be somebody at SXSW Music in Austin, Texas. The lineup is HUUUGGE and features the best of American talent as well as international acts.
It's a week of shows, discussion panels, schmoozing, new bands, schmoozing, drunkenness while trying to schmooze, etc. Tickets are on sale now! The festival happens this month.
The full SXSW dates run from March 8 - 17, and the SXSW Music 2019 dates are Mar. 11 - 17. The plans for SXSW 2020 have been made, and tickets are in pre-sale mode. Find out more.
The SXSW Music 2019 phase three lineup is out and SXSW Music 2019 tickets are below!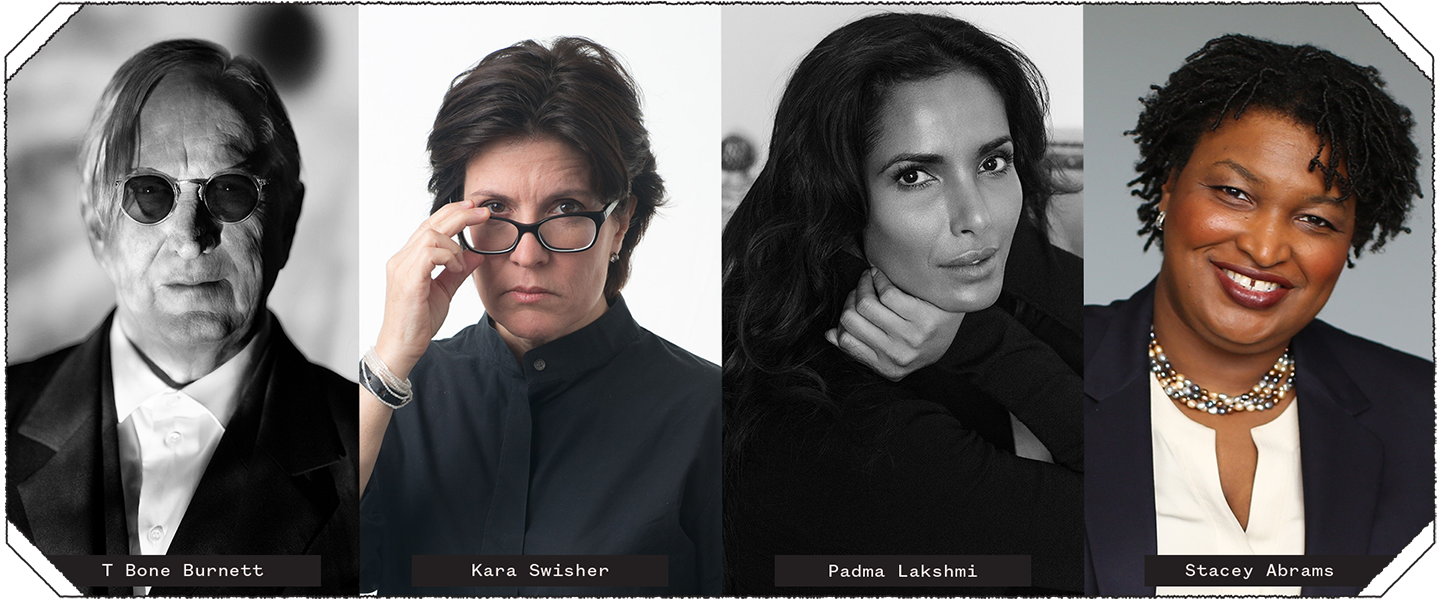 New SXSW 2019 speakers have been announced! FIND OUT MORE >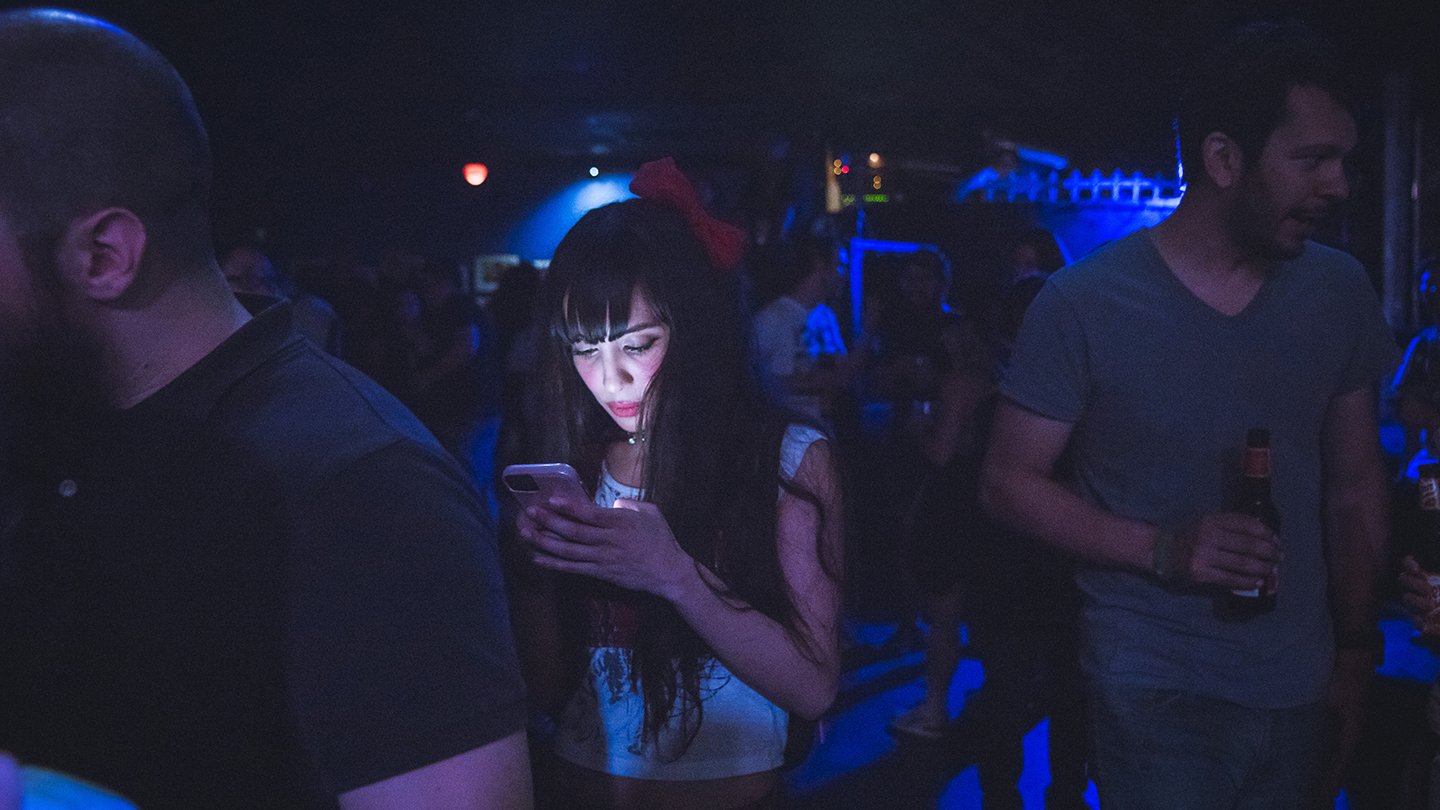 SXSW Music 2019 is one of the best spring festivals around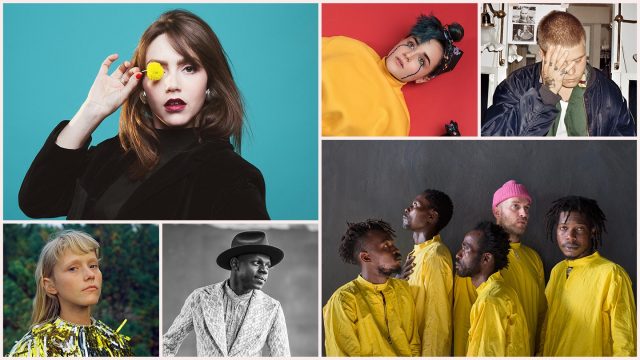 The SXSW Music 2019 phase three lineup is out! SEE LINEUP >
SXSW 2019 Keynote Speakers
Music Keynote: Shirley Manson & Lauren Mayberry
Music Keynote: Adam Horovitz and Michael Diamond
Film Keynote: Jessica Brillhart
Format: Keynote
Film Keynote: Marti Noxon
Interactive Keynote: Joseph Lubin
Interactive Keynote: Kevin Systrom with Josh Constine
Check back for updates!
SXSW 2019 Featured Speakers
FEATURED SPEAKERS:

Amanda Palmer
Ross Golan
Elisabeth Moss
Trevor Noah
Brené Brown
Kevin Hart
Jaron Lanier
Lance Bass (*NSYNC)
Laura Jane Grace
Kerry Trainor
Chris Lee
Amber Baldet
Kimberly Bryant
Laura Jane Grace
Frank Oz
Arlan Hamilton
Chris Lee
Busy Philipps
Roy Spence
Jason Blum in conversation with John Pierson
Susan Fowler
Bjarke Ingels
Amanda Palmer
Eli Pariser
Michael Pollan
Douglas Rushkoff
Ari Paul, Kyle Samani, Linda Xie with Robert Hackett
Joanna Shields
Amy Webb
John Boehner
Kevin Murphy
Nathan Brackett
T Bone Burnett
Roger McNamee
Nicholas Thompson
Kara Swisher with a special guest
Check back for updates!
Submissions are now closed.
Join our Facebook Event Group to get SXSW Music updates for 2019 JOIN OUR COMMUNITY >
Badge Type
Through
Sept. 8
Through
Oct. 20
Through
Nov. 17
Through
Jan. 12
Through
Feb. 9
Walk-up
Platinum
$1,150
$1,250
$1,350
$1,450
$1,550
$1,650
Interactive
$825
$925
$1,025
$1,125
$1,225
$1,325
Film
$825
$925
$1,025
$1,125
$1,225
$1,325
Music
$825
$925
$1,025
$1,125
$1,225
$1,325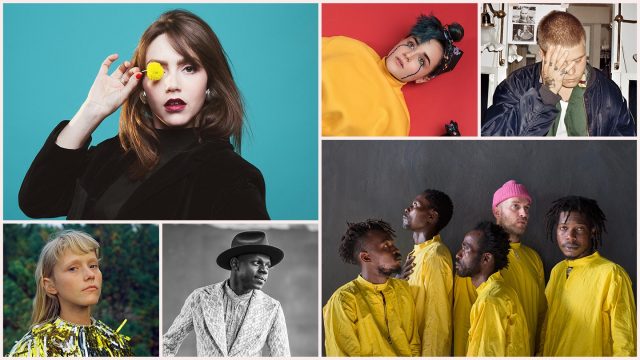 The SXSW Music 2019 lineup:
47SOUL (London UK-ENGLAND)
:PAPERCUTZ (Porto PORTUGAL)
A Deer A Horse (Brooklyn NY)
AAerial (Austin TX)
Abhi The Nomad (Austin TX)
Acharné (Sydney AUSTRALIA)
Acid Tongue (Seattle WA)
Adekunle Gold (Lagos NIGERIA)
AfrotroniX (Montreal QC)
Agrupación Cariño (Mexico City MEXICO)
Alex Francis (Hitchin UK-ENGLAND)
Alexandra Cardenas (Berlin GERMANY)
Algobabez (Leeds UK-ENGLAND)
ALI AKA MIND (Bogotá COLOMBIA)
Alice Phoebe Lou (Berlin GERMANY)
Alih Jey & Cuñao (Los Angeles CA)
Alternate Sound (Lagos NIGERIA)
Altibajo Latin Son (Bucaramanga COLOMBIA)
Amanda Palmer (Boston MA)
Amaru Tribe (Melbourne AUSTRALIA)
American Werewolf Academy (Dallas TX)
Amor Elefante (Banfield ARGENTINA)
Amyl & The Sniffers (Melbourne AUSTRALIA)
Anatii (Bisho SOUTH AFRICA)
Anemone (Montréal CANADA)
Angelica Garcia (Richmond VA)
Angie McMahon (Melbourne AUSTRALIA)
Anna Shoemaker (New York NY)
Annabel Allum (Guildford UK-ENGLAND)
Another Michael (Philadelphia PA)
Another Sky (London UK-ENGLAND)
Anteros (London UK-ENGLAND)
APRE (London UK-ENGLAND)
Aquarian Blood (Memphis TN)
AQUIHAYAQUIHAY (Monterrey MEXICO)
Aquila (Pecos TX)
Aries (Vigo SPAIN)
Arkansas Dave (Austin TX)
Arranquemos del Invierno (Concepción CHILE)
Art School Girlfriend (Wrexham UK-WALES)
ASTERISM (Fukuoka JAPAN)
audiobooks (London UK-ENGLAND)
Avalanche Party (Castleton UK-ENGLAND)
Avalon Lurks (Santa Ana CA)
Ayelle (Stockholm SWEDEN)
Azultrabuco (Bogotá COLOMBIA)
BABii (Margate UK-ENGLAND)
Bad Bad Hats (Minneapolis MN)
Bad Moves (Washington DC)
Bad Sounds (Bristol UK-ENGLAND)
Bailen (New York NY)
Bambara (Brooklyn NY)
Bane's World (Long Beach CA)
Barbara Nesbitt (Austin TX)
Barrie (Brooklyn NY)
Baseball Gregg (Stockton CA)
Baywaves (Madrid SPAIN)
Be Forest (Pesaro ITALY)
BEA1991 (Amsterdam NETHERLANDS)
Bedouine (Los Angeles CA)
Being Dead (Austin TX)
Belisha Beacon (Leeds UK-ENGLAND)
Bellows (Brooklyn NY)
Berndsen (Reykjavik ICELAND)
Beshken (Los Angeles CA)
Big $wift (Downey CA)
Big Bliss (Brooklyn NY)
Big Joanie (London UK-ENGLAND)
Big Phony (Seoul SOUTH KOREA)
Bigott (Zaragoza SPAIN)
Billy Strings (Nashville TN)
BIRTHH (Florence ITALY)
Black Belt Eagle Scout (Portland OR)
Black Midi (London UK-ENGLAND)
Black Needle Noise (Los Angeles CA)
Black Rheno (Sydney AUSTRALIA)
Blinky Bill (Nairobi KENYA)
Blood Cultures (Jersey NJ)
Bloods (Sydney AUSTRALIA)
BLOXX (London UK-ENGLAND)
Blushing (Austin TX)
Blush'ko (FKA Blasko) (Melbourne AUSTRALIA)
Body Type (Sydney AUSTRALIA)
Bohemian Betyars (Miskolc HUNGARY)
Bones Garage (Tel Aviv ISRAEL)
Booher (Austin TX)
Boom Boom Kid (Buenos Aires ARGENTINA)
Boraj (Santiago CHILE)
Boy Azooga (Cardiff UK-WALES)
Boy Scouts (Oakland CA)
Branjae (Tulsa OK)
Breathe Panel (Brighton UK-ENGLAND)
Brett Newski & the No Tomorrow (Milwaukee WI)
BRONCHO (Tulsa OK)
Bror Gunnar Jansson (Gothenburg SWEDEN)
Bubble Puppy (Austin TX)
Buck Gooter (Harrisonburg VA)
BUHU (Austin TX)
Bush Tetras (New York NY)
Caitlyn Smith (Cannon Falls MN)
Capsula (Buenos Aires ARGENTINA)
Carmouflage Rose (Brisbane AUSTRALIA)
Carrion Kids (Mexico City MEXICO)
Cassandra Jenkins (New York NY)
Cassia (Macclesfield UK-ENGLAND)
Cassper Nyovest (Johannesburg SOUTH AFRICA)
Castlecomer (Sydney AUSTRALIA)
Catherine Britt (Newcastle AUSTRALIA)
Catnapp (Berlin GERMANY)
Cats On Trees (Toulouse FRANCE)
Celeste (London UK-ENGLAND)
Ceramic Animal (Philadelphia PA)
Cesar Santalo (Miami FL)
CHAI (Nagoya JAPAN)
Chanudom (Bangkok THAILAND)
Charli Adams (Nashville TN)
Charlie Belle (Austin TX)
Charlie Faye & The Fayettes (Austin TX)
Charlotte OC (Blackburn UK-ENGLAND)
Chasing Nomads (San Juan PUERTO RICO)
Chastity (Whitby CANADA)
Chicarica (Santiago CHILE)
CHIU PI (Taiwan TAIWAN)
Chkbns (Saint Petersburg RUSSIA)
Christelle (San Antonio TX)
Chucky Trill (Houston TX)
CIFIKA (Seoul SOUTH KOREA)
Cilantro Boombox (Austin TX)
Cimafunk (Havana CUBA)
City of the Sun (Brooklyn NY)
CLAVVS (Brooklyn NY)
CNVS (Canvas) (Queretaro MEXICO)
co34pt (Newcastle-upon-Tyne UK-ENGLAND)
Collectif Medz Bazar (Paris FRANCE)
Colores Santos (Guadalajara MEXICO)
Combo Chimbita (Brooklyn NY)
Cones (Los Angeles CA)
Construction & Destruction (Port Greville CANADA)
Control Top (Philadelphia PA)
Coral Manton (Bristol UK-ENGLAND)
Cosme (Guayama PUERTO RICO)
Creamer (Nashville TN)
Critical Assembly (Austin TX)
Crunk Witch (Presque Isle ME)
Cumulus (Seattle WA)
Cure For Paranoia (Dallas TX)
Current Affairs (Glasgow UK-SCOTLAND)
Curse Of Lono (London UK-ENGLAND)
Curved Light (Austin TX)
Cutesylvania (Flint MI)
Cypress Moreno (Los Angeles CA)
Daddy Long Legs (New York NY)
Damien McFly (Padova ITALY)
Dan Luke and the Raid (Bowling Green KY)
Dan Marshall (Guadalajara MEXICO)
Danger Grove (Loveland CO)
Daniel Brandt (Berlin GERMANY)
DannyBrasco (Nuevo leon MEXICO)
Darkbird (Austin TX)
Darling West (Oslo NORWAY)
Das Body (Oslo NORWAY)
David Boring (Hong Kong CHINA)
David Keenan (Dundalk IRELAND)
Dawn Avenue (Mexico City MEXICO)
DCNXTR (Bangkok THAILAND)
Dead Soft (Vancouver CANADA)
Death Bells (Sydney AUSTRALIA)
Death By Unga Bunga (Moss NORWAY)
Death Of A Dream (Austin TX)
Deep Cuts (Houston TX)
Deeper (Chicago IL)
Deerhunter (Atlanta GA)
Deezie Brown (Austin TX)
Delaporte (Madrid SPAIN)
Denise le Menice (Perth AUSTRALIA)
Desorden Público (Caracas VENEZUELA )
DEVMO (Santa Monica CA)
Devon Church (New York NY)
Dhira Bongs (Bandung INDONESIA)
Diego Guerrero (Madrid SPAIN)
DJ Confucius Jones (Austin TX)
DJ Grip (Austin TX)
Dj Kess (Sekondi Takoradi GHANA)
DJ Paypal (Charlotte NC)
DJ PH (Johannesburg SOUTH AFRICA)
DJ Rosegold (Toronto CANADA)
Doe (London UK-ENGLAND)
Doeman (Houston TX)
Donna Missal (Los Angeles CA)
Doomsquad (Toronto CANADA)
Dopey's Robe (Vancouver CANADA)
Drahla (Leeds UK-ENGLAND)
DRAMA (Chicago IL)
Dramatic Lovers (Milwaukee WI)
Dre Prince (Austin TX)
Dream Catchers Dance Academy (Ikorodu NIGERIA)
Drinker (Los Angeles CA)
Drinking Boys and Girls Choir (Daegu SOUTH KOREA)
DSTR (Leipzig GERMANY)
Dual Core (Austin TX)
Duncan Fellows (Austin TX)
DUO BUD (Seoul SOUTH KOREA)
Dwagie (Tainan TAIWAN)
Dwellers (Salt Lake City UT)
DYGL (Tokyo JAPAN)
Dylan Cartlidge (Redcar UK-ENGLAND)
E.B. The Younger (Denton TX)
E.L (Accra GHANA)
Ecko (Buenos Aires ARGENTINA)
Edie Brickell & New Bohemians (Austin TX)
Edna and The Musicians (Cuauhtemoc MEXICO)
Efya (Accra GHANA)
EggPlantEgg (Taiwan TAIWAN)
Ehsan Matoori (Dallas TX)
El Gallo (Santiago CHILE)
el Tambor de la Tribu (Guatemala GUATEMALA)
Elaina Kay (Dallas TX)
Elder Island (Bristol UK-ENGLAND)
Elephant Gym (Taiwan TAIWAN)
Eli Al Mic (Montevideo URUGUAY)
Elisapie (Montreal CANADA)
Eliza Shaddad (London UK-ENGLAND)
Ellis (Hamilton CANADA)
Eme Alfonso (Havana CUBA)
Emerson Snowe (Brisbane AUSTRALIA)
Emilia Ali (Boston MA)
Emily C. Browning (Christchurch NEW ZEALAND)
Emily Fairlight (Wellington NEW ZEALAND)
Emma Elisabeth (Berlin GERMANY)
Erin Rae (Nashville TN)
Esther Rose (New Orleans LA)
eX-Girl (Planet Kero Kero JAPAN)
Ezra Collective (London UK-ENGLAND)
FADE (Grand Rapids MI)
Faded Ghost (Shanghai CHINA)
Falz The bahdguy (Lagos NIGERIA)
Fanclub (Austin TX)
Fangclub (Dublin IRELAND)
Farao (Oslo NORWAY)
Fatherson (Glasgow UK-SCOTLAND)
Faux Ferocious (Nashville TN)
FAVX (Madrid SPAIN)
Feefa (Los Angeles CA)
Feels (Perth AUSTRALIA)
FEMME (London UK-ENGLAND)
Fer Casillas (Monterrey MEXICO)
Fernanda Takai (Belo Horizonte BRAZIL)
Ferris & Sylvester (London UK-ENGLAND)
field trip (Los Angeles CA)
Fire From The Gods (Austin TX)
Flint Eastwood (Detroit MI)
Flohio (London UK-ENGLAND)
Flower (New York NY)
Foa (Eugene OR)
Foie Gras (San Francisco CA)
Fontaines D.C. (Dublin IRELAND)
Forever (Montreal CANADA)
French for Rabbits (Wellington NEW ZEALAND)
French Vanilla (Los Angeles CA)
Frijo (Buenos Aires ARGENTINA)
Fruit & Flowers (Brooklyn NY)
Fuglar (Santiago CHILE)
FURUTORI (Shimokitazawa JAPAN)
fuvk (Austin TX) Gaddafi Gals (Munich GERMANY)
Gabylonia (Caracas VENEZUELA)
Gaelynn Lea (Duluth MN)
Gallops (Wrexham UK-WALES)
Georgi Kay (Perth AUSTRALIA)
Georgia (London UK-ENGLAND)
Geowulf (London UK-ENGLAND)
Ghetto Warriors (Medellin COLOMBIA)
Ghostly Kisses (Québec CANADA)
GHXST (Brooklyn NY)
GIRL SKIN (Brooklyn NY)
GIUNGLA (Bologna ITALY)
Glass Caves (Leeds UK-ENGLAND)
Gnarcissists (New York NY)
Go Cactus (Mallorca SPAIN)
Golden Vessel (Brisbane AUSTRALIA)
Goldmyth (Provo UT)
Goo Munday (Sydney AUSTRALIA)
Good Fuck (Chicago IL)
Goodbye Honolulu (Toronto CANADA)
Grace Carter (London UK-ENGLAND)
Grace Turner (Newcastle AUSTRALIA)
Graham Van Pelt (Toronto CANADA)
Grandchildren (Philadelphia PA)
Greenbeard (Austin TX)
Greenwave Beth (Sydney AUSTRALIA)
Greyson Chance (Oklahoma City OK)
Grim Streaker (Brooklyn NY)
Grivo (Austin TX)
Grubby Little Hands (Philadelphia PA)
Grupo Rebolu (Whitestone NY)
Grün Wasser (Chicago IL)
Gudrun Gut (Berlin GERMANY)
Gurr (Berlin GERMANY)
Gustavo Casas y Los Que Buscan (Caracas VENEZUELA)
Gypsy Kumbia Orchestra (Montreal CANADA)
Haiku Hands (Sydney AUSTRALIA)
Hala (Detroit MI)
Hans. (Auckland NEW ZEALAND)
Hard Proof (Austin TX)
Harmony Byrne (Melbourne AUSTRALIA)
Harry Edohoukwa (Dallas TX)
Hayden Pedigo (Amarillo TX)
Hazey Eyes (Philadelphia PA)
Heart Bones (Minneapolis MN)
Heartstreets (Montreal CANADA)
Helena Deland (Montréal CANADA)
Henry Brun & The Latin Playerz (San Antonio TX)
Her Skin (Modena ITALY)
Her's (Liverpool UK-ENGLAND)
Hickeys (Madrid SPAIN)
HIJOS (San José COSTA RICA)
Hikes (Austin TX)
Hilary Woods (Dublin IRELAND)
Holy Boy / Helene Alexandra Jæger (Los Angeles CA)
HOMIE (Medellín COLOMBIA)
Honey Harper (Atlanta GA)
Honey Lung (London UK-ENGLAND)
Honyock (Sacramento CA)
Hot Flash Heat Wave (San Francisco CA)
Hunkpapa (Belfast UK-N. IRELAND)
Husky Loops (London UK-ENGLAND)
HÆLOS (London UK-ENGLAND)
I am waiting for you last summer (Ryazan RUSSIA)
I Know Leopard (Sydney AUSTRALIA)
I Mean Us (Taiwan TAIWAN)
I'm Glad It's You (Redlands CA)
Iguana Death Cult (Rotterdam NETHERLANDS)
Illiterate Light (Harrisonburg VA)
illuminati hotties (Los Angeles CA)
In Mirrors (Vancouver CANADA)
Indianola (Nashville TN)
Indigo Sparke (Sydney AUSTRALIA)
Intertwine (Bergen NORWAY)
Invoke (Austin TX)
Irata (Greensboro NC)
Irene Ntale (Kampala UGANDA)
ISLAND (London UK-ENGLAND)
It Was Romance (Brooklyn NY)
Ivan Dorn (Kiev UKRAINE)
J Fernandez (Chicago IL)
J Soulja (Austin TX)
J.Patron (Bogota COLOMBIA)
J.S. Ondara (Nairobi KENYA)
Jackie Bristow (Gore NEW ZEALAND)
JAG (Los Angeles CA)
Jake Lloyd (Austin TX)
Jambinai (Seoul SOUTH KOREA)
James Vickery (London UK-ENGLAND)
JayDaYoungan (Bogalusa LA)
Jazzrausch Bigband (Munich GERMANY)
Jazzy Amra (The Bronx NY)
Jealous of the Birds (Belfast UK-N. IRELAND)
Jeff Lofton (Austin TX)
Jerry Paper (Los Angeles CA)
Jess Williamson (Los Angeles CA)
JM Stevens (Austin TX)
Jo Schornikow (Melbourne AUSTRALIA)
Jocelyn & Chris Arndt Band (Albany NY)
Joe Armon-Jones (London UK-ENGLAND)
Joel Eel (Toronto CANADA)
John Jacob Magistery (Montréal CANADA)
Jojo Abot (Volta Region GHANA)
Jon Dee Graham (Austin TX)
Jona Camacho (Bogota COLOMBIA)
Jonathan (Rijeka CROATIA)
Jonathan Bree (Auckland NEW ZEALAND)
Jony Beltran (Acuña MEXICO)
JonZ (Tel Aviv ISRAEL)
Jordan Moser (Austin TX)
Joshua Burnside (Belfast UK-N. IRELAND)
Josin (Freiburg GERMANY)
JP Saxe (Toronto CANADA
JP THE WAVY (Shonan JAPAN)
Juan Celofán (Santiago CHILE)
Julie Odell (New Orleans LA)
Just Loud (Atlanta GA)
Jvcki Wai (Seoul SOUTH KOREA)
K Camp (Atlanta GA)
K.C. Harris (Nashville TN)
Kabul Dreams (Kabul AFGHANISTAN)
Kagwe Mungai (Nairobi KENYA)
Kalan.frfr (Los Angeles CA)
Kalu & The Electric Joint (Austin TX)
Kamaal Williams (London UK-ENGLAND)
Kandle (Victoria CANADA)
Kapil Seshasayee (Glasgow UK-SCOTLAND)
Kate Teague (Oxford MS)
Katy Kirby (Spicewood TX)
Kevin George (Stamford CT)
KHALIGRAPH (Nairobi KENYA)
Kidsmoke (Wrexham UK-WALES)
King Kaka (Nairobi KENYA)
King Kanja (Kensington MD)Kite (Jessheim NORWAY)
Kirin J Callinan (Redfern AUSTRALIA)
Kofi Black (Staten Island NY)
KOJAQUE (Dublin IRELAND)
KOKOKO! (Kinshasa DEMOCRATIC REPUBLIC OF THE CONGO)
KOLARS (Los Angeles CA)
KOMFORTRAUSCHEN (Berlin GERMANY)
KOMOREBI (New Delhi INDIA)
Koran Streets (Berkeley CA)
Kosha Dillz (Tel Aviv ISRAEL)
KUCCI (Jilin CHINA)
Kwame (Sydney AUSTRALIA)
Kydd Jones (Austin TX)
L3ON (Benito Juárez MEXICO)
La Banda Acústica Rodante (San Juan PUERTO RICO)
La Chica (Paris FRANCE)
La Chinga (Vancouver CANADA)
La Etnnia (Bogotá COLOMBIA)
La Matilda (Bogotá COLOMBIA)
La Mojarra Electrica (Bogotá COLOMBIA)
La Real del Sonido (Bogota COLOMBIA)
La Sonidera (Bogotá COLOMBIA)
La Terza Classe (Naples ITALY)
Lafawndah (London UK-ENGLAND)
Larkins (Manchester UK-ENGLAND)
Laura Carbone (Berlin GERMANY)
Laura Jane Grace & the Devouring Mothers (Chicago IL)
Laura Misch (London UK-ENGLAND)
Laurel (London UK-ENGLAND)
Lazy Day (London UK-ENGLAND)
LE BIG SUR (Bogotá COLOMBIA)
Lee Bains III & the Glory Fires (Birmingham AL)
Lennon Stella (East York CANADA)
Leoniden (Kiel GERMANY)
Les Louanges (Quebec CANADA)
LEX the Lexicon Artist (Taipei TAIWAN)
Leyla McCalla (New Orleans LA)
Light Vibes (Stockholm SWEDEN)
Liily (Los Angeles CA)
Lily & Madeleine (Brooklyn NY)
Lily and Horn Horse (Hudson NY)
Lina Tullgren (Queens NY)
Linying (Singapore SINGAPORE)
Lion Heights (Austin TX)
Lisa Morales (San Antonio TX)
Litany (Harrogate UK-ENGLAND)
Living Hour (Winnipeg CANADA)
Liza Owen (London UK-ENGLAND)
Lizbeth Roman Y Los Duendes Invisibles (Sabana Seca PUERTO RICO)
Lizzie and The Makers (New York NY)
Locate S,1 (Athens GA)
Lolita De Sola (Caracas VENEZUELA)
Lord Esperanza (Paris FRANCE)
Los Coast (Austin TX)
Los Nastys (Madrid SPAIN)
Los Outsaiders (Lima PERU)
LOS WILDS (Madrid SPAIN)
Lost Under Heaven (Manchester UK-ENGLAND)
Lou Rebecca (Paris FRANCE)
Louis Prince (Nashville TN)
Lowly (Copenhagen DENMARK)
Lows0n (Xiamen CHINA)
LUCIA (Glasgow UK-SCOTLAND)
Lucia Tacchetti (Buenos Aires ARGENTINA)
Lucy Lu (London UK-ENGLAND)
Lucy Spraggan (Buxton UK-ENGLAND)
Luedji Luna & DJ Nyack (Salvador BRAZIL)
Lug (Austin TX)
Luna Luna (Dallas TX)
Lunar Vacation (Atlanta GA)
LUWTEN (Rotterdam NETHERLANDS)
Löwin (Austin TX)
M3NSA (London UK-ENGLAND)
Mabiland (Medellin COLOMBIA)
machìna (Tokyo JAPAN)
Madam X (London UK-ENGLAND)
Madeline Kenney (Oakland CA)
Madge (Los Angeles CA)
Madison Cunningham (Orange County CA)
Magic Potion (Stockholm SWEDEN)
Magnolian (Ulaanbaatar MONGOLIA)
Mahya Veray y su Trauma (Guaynabo PUERTO RICO)
Major League Djz (Johannesburg SOUTH AFRICA)
Malena Zavala (Buenos Aires ARGENTINA)
Mama Duke (Austin TX)
Mamalarky (Los Angeles CA)
Manniax (Bogota COLOMBIA)
Mansionair (Sydney AUSTRALIA)
Marina Maximilian (Tel Aviv ISRAEL)
Marta Pereira Da Costa (Lisbon PORTUGAL)
Martin Rivero (Montevideo URUGUAY)
Maréh (Cali COLOMBIA)
MASCARIMIRI (Muro Leccese ITALY)
Maybe April (Nashville TN)
Mayorkun (Lagos NIGERIA)
MC Bravado (Baltimore MD)
Melenas (Pamplona SPAIN)
Memories In Broken Glass (San Antonio TX)
Merely (Gothenburg SWEDEN)
Mexico City Blondes (Santa Barbara CA)
Michael Olivera Group (Madrid SPAIN)
Mikal kHill (Charlotte NC)
Miki Ratsula (Santa Ana CA)
MIKNNA (Los Angeles CA)
Million Miles (London UK-ENGLAND)
Minke (London UK-ENGLAND)
Mirella Cesa (Guayaquil ECUADOR)
Miss World (London UK-ENGLAND)
Missions (Los Angeles CA)
Moira Mack (Madison WI)
Molly Burch (Austin TX)
MONOPHONICOS (Bogotá COLOMBIA)
Monstruos del Mañana (Mexico City MEXICO)
Moonlover (Melbourne AUSTRALIA)
Moonshine (Montreal CANADA)
Moonwalks (Detroit MI)
Morabeza Tobacco (Stockholm SWEDEN)
Moritz Simon Geist (Dresden GERMANY)
Mother Falcon (Austin TX)
Mourning [A] BLKstar (Cleveland OH)
Moving Panoramas (Austin TX)
Mr Eazi (Lagos NIGERIA)
Mr. Lewis & The Funeral 5 (Austin TX)
Mr.Kitty (Austin TX)
Mundaka (Lima PERU)
MUNYA (Saguenay CANADA)
Murray A. Lightburn (Montreal CANADA)
MUSICOMEXP by Aurélie Ferrière (Stockholm SWEDEN)
My Brightest Diamond (Detroit MI)
My Life as Ali Thomas (Bangkok THAILAND)
My Skin Against Your Skin (Taipei TAIWAN)
Myal Soul (Kingston JAMAICA)
N7 & Pwap (Oklahoma City OK)
NACH (Alicante SPAIN)
Nadia Nakai (Johannesburg SOUTH AFRICA)
Nadia Tehran (Stockholm SWEDEN)
Nadine Shah (South Shields UK-ENGLAND)
Naiboi (Nairobi KENYA)
Nancy (London UK-ENGLAND)
Nanook of the North (Gdansk POLAND)
Naomi Wild (Los Angeles CA)
Natalia Norte (Iquique CHILE)
Native Sun (New York NY)
Natos Y Waor (Madrid SPAIN)
Naïa Valdez (Lima PERU)
Neblinna (Maracaibo VENEZUELA)
Nerija (London UK-ENGLAND)
New Fame (Da Nang VIETNAM)
Nicole Atkins (Nashville TN)
Night Glitter (Austin TX)
NineOne# (Xi'an CHINA)
No Party For Cao Dong (Taipei TAIWAN)
NO WIN (Los Angeles CA)
Nobody's Girl (Austin TX)
Novelist (London UK-ENGLAND)
Novo Amor (Cardiff UK-WALES)
Nsimbi (Los Angeles CA)
Nutopia (San Juan PUERTO RICO)
Oddó (Santiago CHILE)
Odette (Sydney AUSTRALIA)
Odonis Odonis (Toronto CANADA)
Oh Sees (Los Angeles CA)
Oh, Rose (Olympia WA)
Ohtis (Los Angeles CA)
Omar Apollo (Hobart IN)
Orchards (Brighton UK-ENGLAND)
ORI (Jerusalem ISRAEL)
Orions Belte (Bergen NORWAY)
Oscar Jerome (London UK-ENGLAND)
OSOG (Tel Aviv ISRAEL)
OTB Fastlane (Houston TX)
Otis the Destroyer (Austin TX)
Otis Wilkins (Austin TX)
Otoboke Beaver (Kyoto JAPAN)
Pablo Dazán (Bogota COLOMBIA)
Pablo Trujillo (Bogotá COLOMBIA)
PABST (Berlin GERMANY)
Palberta (New York NY)
Palo Duro (Austin TX)
Papachina (Armenia COLOMBIA)
Parker Gispert (Nashville TN)
Passeport (Cincinnati OH)
PASTEL GHOST (Austin TX)
Pecker (Nueno SPAIN)
Penelope Isles (Brighton UK-ENGLAND)
Perro (Murcia SPAIN)
PHI (Guadalajara MEXICO)
Phobophobes (London UK-ENGLAND)
Phoebe Hunt & The Gatherers (Austin TX)
Phy (Nairobi KENYA)
Pink Sweat$ (Philadelphia PA)
Pip Blom (Amsterdam NETHERLANDS)
Pip Hall (Preston UK-ENGLAND)
Pipo Romero (Cadiz SPAIN)
Plastic Picnic (Brooklyn NY)
Pleasure Jams (Brooklyn NY)
PNTHN (San Marcos TX)
Polyplastic (Los Angeles CA)
Pottery (Montreal CANADA)
Powers Pleasant (Brooklyn NY)
PowerSolo (Aarhus DENMARK)
Priests (Washington DC)
Prism Bitch (Albuquerque NM)
Private Island (Los Angeles CA)
Profligate (Los Angeles CA)
Psychedelic Porn Crumpets (Perth AUSTRALIA)
Public Practice (New York NY)
Puerto Arena (Montería COLOMBIA)
Puma Blue (London UK-ENGLAND)
Puppy (London UK-ENGLAND)
Quiet Company (Austin TX)
Quivers (Hobart AUSTRALIA)
Rachael Fahim (Sydney AUSTRALIA)
Raquel (Boston MA)
Rascalton (Glasgow UK-SCOTLAND)
Ratboys (Chicago IL)
Rattletree (Austin TX)
Rebecca Loebe (Austin TX)
Recycled J (Madrid SPAIN)
Redd Volkaert (Austin TX)
Reece (Woodbridge VA)
Regallily (Tokyo JAPAN)
Renick Bell (Tokyo JAPAN)
Reptaliens (Portland OR)
Rev Rev Rev (Modena ITALY)
Ric Wilson (Chicago IL)
Rick Maguire (from Pile) (Boston MA)
Riley (New York NY)
Ritt Momney (Salt Lake City UT)
Rizha (Madrid SPAIN)
Rizzoo Rizzoo (Houston TX)
Rob Markman (Brooklyn NY)
Robinson (Nelson NEW ZEALAND)
Robot Koch x Delhia de France (Berlin GERMANY)
ROE (Derry IRELAND)
Rose Droll (San Francisco CA)
Ross Golan's The Wrong Man (Los Angeles CA)
Royal Canoe (Winnipeg CANADA)
RRUCCULLA (Bilbao SPAIN)
Ruby Rushton (London UK-ENGLAND)
Rucci (Inglewood CA)
Run Golden Boys (Mexico City MEXICO)
Run River North (Los Angeles CA)
Ruth Koleva (Sofia BULGARIA)
Ryan Culwell (Nashville TN)
Sad Cops (Denton TX)
Saint Lo (Montreal CANADA)
SAINT PHNX (Glasgow UK-ENGLAND)
Salma Sky (Lusaka ZAMBIA)
Sam DeRosa (Poughkeepsie NY)
Sam Eagle (Colchester UK-ENGLAND)
Sam Fender (Newcastle Upon Tyne UK-ENGLAND)
Samini and Band (Accra GHANA)
San Mei (Robina AUSTRALIA)
Sarah Tandy (London UK-ENGLAND)
Say Sue Me (Busan SOUTH KOREA)
Schaffer the Darklord (New York NY)
Scott Yoder (Seattle WA)
SEAZOO (Wrexham UK-WALES)
Sebastian Romero (Mexico City MEXICO)
Seratones (Shreveport LA)
Serko Fu (Monterrey MEXICO)
Sexy Bicycle (Barcelona SPAIN)
Seyi Shay (Lagos NIGERIA)
Seán Barna (Brooklyn NY)
Shadowparty (Manchester UK-ENGLAND)
Shepherds (Atlanta GA)
SHIRAZEE (Bronx NY)
ShitKid (Stockholm SWEDEN)
Shy Boys (Kansas City MO)
Silvina Moreno (Buenos Aires ARGENTINA)
Simi (Lagos NIGERIA)
Single Lash (Austin TX)
Sir Babygirl (Hanover NH)
Skatenigs (Austin TX)
Skegss (Byron Bay AUSTRALIA)
Sloppy Jane (Brooklyn NY)
Slow Caves (Denver CO)
Slow Pulp (Madison WI)
Small Houses (Austin TX)
Smokey Brights (Seattle WA)
smut (Cincinnati OH)
Sneaks (Baltimore MD)
Sofia Portanet (Berlin GERMANY)
Sofie Winterson (Amsterdam NETHERLANDS)
Soft as Snow (Oslo NORWAY)
Soft Kill (Portland OR)
Soft Streak (Los Angeles CA)
Soge Culebra (Murcia SPAIN)
SONTALK (Nashville TN)
Sophie Auster (New York NY)
Soran (Montréal CANADA)
Soriah (Portland OR)
Sorry Girls (Montreal CANADA)
SouthSide Hippie (Austin TX)
Sphynx (Austin TX)
Spike Vincent (Sydney AUSTRALIA)
SPINN (Liverpool UK-ENGLAND)
Sports Team (Harlesden UK-ENGLAND)
Squid (Bristol UK-ENGLAND)
Ssali Moses Bebe Cool (Ntinda Kampala UGANDA)
Stanley Enow (Cameroon CAMEROON)
Steady Holiday (Los Angeles CA)
Stealing Sheep (Liverpool UK-ENGLAND)
Stealth (Birmingham UK-ENGLAND)
Stefan Wesolowski (Gdansk POLAND)
STEREOGIRL (Chofu-City JAPAN)
Steve'n'Seagulls (Jyväskylä FINLAND)
Stokoff (Bogota COLOMBIA)
Stuck in the Sound (Paris FRANCE)
Subhi (Chicago IL)
Sudakistan (Stockholm SWEDEN)
Sulfur (Charlotte NC)
Summer Cannibals (Portland OR)
Sun June (Austin TX)
Super Doppler (Norfolk VA)
Superbody (Chattanooga TN)
Superfónicos (Austin TX)
Surfbort (Brooklyn NY)
Suzan Köcher (Solingen GERMANY)
Swallow the Rat (Auckland NEW ZEALAND)
Sweet Crude (New Orleans LA)
Sweet Spirit (Austin TX)
Swervedriver (Oxford UK-ENGLAND)
Sávila (Portland OR)
T$HEGO (Mafikeng SOUTH AFRICA)
T-Rextasy (New York NY)
Table Scraps (Birmingham UK-ENGLAND)
Taco Mouth (Nashville TN)
Taimane (Honolulu HI)
Tais Alvarenga (Rio de Janeiro BRAZIL)
Tallies (Toronto CANADA)
Talos (Cork IRELAND)
Tameca Jones (Austin TX)
Tamino (Antwerp BELGIUM)
TarantisT (Los Angeles CA)
Tarik Hassan (Austin TX)
Tasha (Chicago IL)
Tatiana Hazel (Chicago IL)
Taylor Janzen (Winnipeg CANADA)
TEEN (Brooklyn NY)
TEMPESST (London UK-ENGLAND)
Tennis System (Los Angeles CA)
Termination Dust (Anchorage AK)
Tetractys (Austin TX)
Thaiboy Digital (Bangkok THAILAND)
Thalea String Quartet (Austin TX)
The Beths (Auckland NEW ZEALAND)
The Blank Tapes (Los Angeles CA)
The Blinders (Manchester UK-ENGLAND)
The Bright Light Social Hour (Austin TX)
The Brummies (Nashville TN)
The Bvtcher (Austin TX)
The Cactus Blossoms (Minneapolis MN)
The Chills (Dunedin NEW ZEALAND)
The Cold Stares (Evansville IN)
The Colors (Ulaanbaatar MONGOLIA)
The Comet is Coming (London UK-ENGLAND)
The Curls (Chicago IL)
The Desert (Bristol UK-ENGLAND)
The Dirty Nil (Dundas ON)
The DOJO (Austin TX)
The Dunts (Glasgow UK-SCOTLAND)
The Fur. (Taipei TAIWAN)
The Gooch Palms (Newcastle AUSTRALIA)
The Howl & The Hum (York UK-ENGLAND)
The Kitsch (Bogotá COLOMBIA)
The Klitz (Memphis TN)
The KVB (London UK-ENGLAND)
The Lagoons (Austin TX)
The Lemons (Ulaanbaatar MONGOLIA)
The Lonesome Heroes (Austin TX)
The Mammoths (Austin TX)
The Mariachi Ghost (Winnipeg CANADA)
The Mauskovic Dance Band (Amsterdam NETHERLANDS)
The Muffinz (Johannesburg SOUTH AFRICA)
The Mystery Lights (New York NY)
The Ninth Wave (Glasgow UK-SCOTLAND) NOIRE (Brisbane AUSTRALIA)
The O'My's (Chicago IL)
The Ophelias (Cincinnati OH)
The Other End (Bergen NORWAY)
The Pantones (Los Angeles CA)
The Parrots (Madrid SPAIN)
The Pearl Harts (London UK-ENGLAND)
the perfect me (Fukuoka JAPAN)
The Qualitons (Budapest HUNGARY)
The Rain Within (Charlottesville VA)
The Red Jumpsuit Apparatus (Jacksonville FL)
The Reputations (Austin TX)
The Sha La Das (New York NY)
The Sick Things (Montreal CANADA)
The Snuts (Bathgate UK-SCOTLAND)
The Stitches (Los Angeles CA)
The Teeta (Austin TX)
The Texas Gentlemen (Dallas TX)
The Yawpers (Denver CO)
The Young Something (Tampa FL)
The Zephyr Bones (Barcelona SPAIN)
Theodore (Athens GREECE)
Thomas Amar-Aigbe (DJ Sose) (Lagos NIGERIA)
Thumpasaurus (Los Angeles CA)
Thyla (Brighton UK-ENGLAND)
Tia Gostelow (Mackay AUSTRALIA)
TiKA (Toronto CANADA)
Tim Atlas (Los Angeles CA)
Tinnarose (Richmond VA)
Tirman Kid (Buenos Aires ARGENTINA)
Tobi Lou (Chicago IL)
TOFLANG (Barcelona SPAIN)
Tomar and the FCs (Austin TX)
TOMKAT (Denton TX)
Topographies (San Francisco CA)
Tow'rs (Flagstaff AZ)
Tribade (Barcelona SPAIN)
Tribal (Johannesurg SOUTH AFRICA)
Trill City DJs (Austin TX)
Trudy and the Romance (Liverpool UK-ENGLAND)
Trupa Trupa (Gdansk POLAND)
Tufan Derince (Diyarbakır TURKEY)
TWEN (Boston MA)
Twin Tribes (Brownsville TX)
Twist (Toronto CANADA)
Two Medicine (Denton TX)
Two People (Melbourne AUSTRALIA)
Tyler Ramsey (Asheville NC)
Ume (Austin TX)
Unge Ferrari (Oslo NORWAY)
UPSAHL (Phoenix AZ)
Urban Hype (Lusaka ZAMBIA)
Ushbebe (Aladja NIGERIA)
Vaarwell (Lisbon PORTUGAL)
Vacations (Newcastle AUSTRALIA)
Vandoliers (Dallas TX)
Vector (Lagos NIGERIA)
Verneri Pohjola with Tuomo & Markus (Helsinki FINLAND)
Versus (New York NY)
Viagra Boys (Stockholm SWEDEN)
Victoria Kimani (Nairobi KENYA)
Vientre (Cali COLOMBIA)
Virgin Pool (Los Angeles CA)
Viva Non (Winnipeg CANADA)
ViVii (Stockholm SWEDEN)
Vlad Holiday (Jersey City NJ)
WAAX (Brisbane AUSTRALIA)
Waco Brothers (Chicago IL)
WAFIA (Brisbane AUSTRALIA)
Warm Drag (Los Angeles CA)
Warm Human (Chicago IL)
Warmduscher (London UK-ENGLAND)
We And The Machines (Quito ECUADOR)
Weakened Friends (Portland ME)
Westerman (London UK-ENGLAND)
Western Youth (Austin TX)
Wet Dreams (Oslo NORWAY)
whenyoung (Limerick IRELAND)
Whitney Ballen (Seattle WA)
Whyte Horses (Manchester UK-ENGLAND)
Wild Moccasins (Houston TX)
Will Johnson (Austin TX)
William Elliott Whitmore (Lee County IA)
William Harries Graham (Austin TX)
William the Conqueror (Newquay UK-ENGLAND)
William Wild (Knoxville TN)
Willie J Healey (Oxford UK-ENGLAND)
Wives (Brooklyn NY)
Wohl (Guadalajara MEXICO)
Wolf & Moon (Berlin GERMANY)
Wood & Wire (Austin TX)
Wyclef Jean (New York NY)
Xenia França (São Paulo BRAZIL)
XETAS (Lockhart TX)
XIXA (Tucson AZ)
Y La Bamba (Portland OR)
Y O Y (Finale Emilia ITALY)
yahyel (Tokyo JAPAN)
Yawners (Madrid SPAIN)
YEHAIYAHAN (Shanghai CHINA)
Yellow Fang (Bangkok THAILAND)
Yemi Alade (Nigeria NIGERIA)
Yorka (Santiago CHILE)
Yung Baby Tate (Atlanta GA)
Yung Lean (Stockholm SWEDEN)
Yussef Dayes (London UK-ENGLAND)
Yves Jarvis (Montreal CANADA)
Z (Nashville TN)
Zack Varner (Austin TX)
Zona Tango (Buenos Aires ARGENTINA)
ZRN (Aarhus DENMARK)
Zunis (Tulsa OK)
åMBe (Brooklyn NY)