Shambhala Music Festival is an electronic music festival located at Salmo River Ranch in British Columbia. The intimate festival isn't sponsored by companies, it's grown organically over the years by farm owners Rick and Sue Bundschuh. The dates are August 11 - 14. The Shambhala Music Festival 2017 lineup and Shambhala Music Festival 2017 tickets are below!
Shambhala Festival Alert

There's an alert in the area right now due to a forest fire in the vicinity. The festival is still going on as planned, but organizers offered this statement in advance. Read more at the Shambhala Festival website:
"In the interest of public safety, we would like to inform our guests and the public, that there is an evacuation alert near the festival grounds due to a forest fire in the region. We are currently communicating with local government to stay ahead of the situation."
Come back during the festival weekend and after for archived Shmbhala video performances and live sets!
Watch a video by clicking on a title below:
Join our Facebook Event Group to get Shambhala Music Festival updates for 2017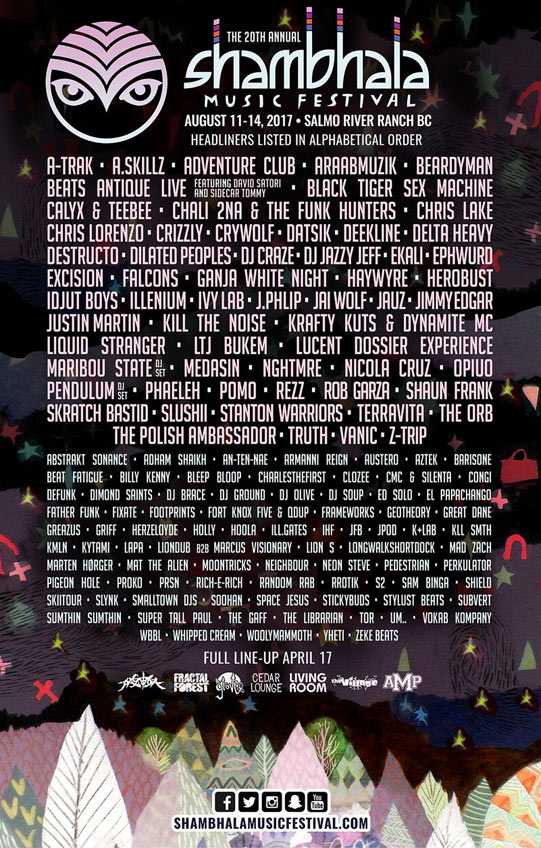 Shambhala Music Festival Pagoda Stage lineup