Something Wicked 2017 is a devilish way to spend your Halloween in Houston, playing host to multiple stages of electronic music and events at the Sam Houston Race Park. This year's event is called The Asylum, which they describe by saying "Escape your inhibitions for two days of dancing on the dark side, October 28-29th, at our spooky exploration of sound. Round up your partners in crime to enter The Asylum if you dare … we welcome all kinds of ghouls for a spirited adventure." Scary. The Something Wicked 2017 lineup is out and Something Wicked 2017 tickets are below!
This festival happens this weekend! Check back for updates!
Come back during the festival weekend and after for archived Something Wicked video performances and live sets.
Watch a video by clicking on a title below: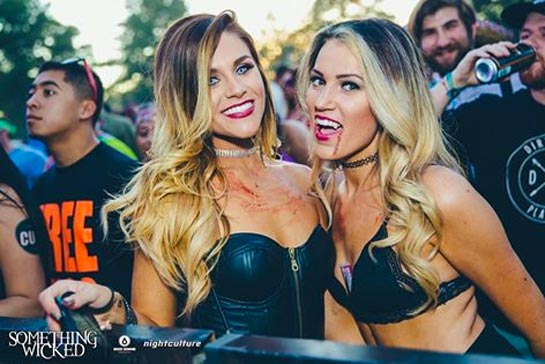 Make Something Wicked 2017 amazing!
Shop festival clothing on Amazon for women
Shop festival clothing on Amazon for men
Something Wicked 2017 is your chance to get your festfam together
Something Wicked 2017 will be huge
The Something Wicked 2017 lineup has yet to be announced. Check backfor updates.
What will your Something Wicked 2017 costume be?