Wanderlust Snowshoe 2018 in Valle de Bravo is a combination of a music festival, yoga festival and mind-expanding experience all in one great event! Check out multi-level yoga and meditation sessions, organic foods, a great music lineup, lectures & workshops, and outdoor activities that will push your boundaries.
Wanderlust Snowshoe happens at Snowshoe Mountain Resort in Pocahontas County in the Allegheny Mountains. Check The Kula Market or The Food Co-op for local & handmade food. Rue Boheme is outdoor music venue with music happening all day long.
There's multi-level yoga and meditation sessions, mouthwatering organic foods, heart-pumping music, inspiring lectures and workshops, and boundary-pushing outdoor activities. Try vinyasa flow and yin classes or DJ-powered yoga classes. You can also get out and move more with aerial yoga and stand up paddle boarding.
Wanderlust events "help you find your true north—to lead a healthy & inspired life." How can you NOT want to be a part of that? The Wanderlust Snowshoe 2018 lineup & Wanderlust Snowshoe tickets are below!
Wanderlust Snowshoe 2018 Community
Join our Facebook Event Group to get Wanderlust Snowshoe updates for 2018 JOIN OUR COMMUNITY >
You can THRIVE at Wanderlust this weekend!
Wanderlust is this weekend! Get your YogaFam together for Wanderlust Snowshoe! GET STARTED >
The Wanderlust Snowshoe experience
Check out the Wanderlust Festival's SpeakEasy Talks with holistic health, progressive politics, personal empowerment and community betterment in a casual setting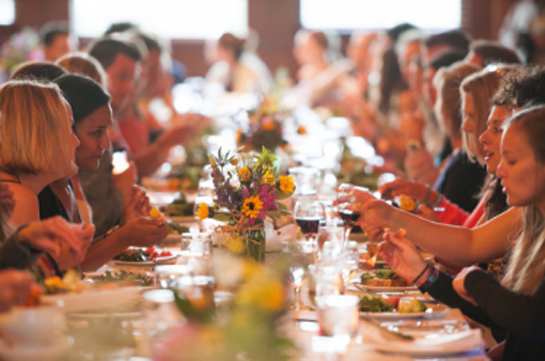 You can get food from hand-picked local food vendors and family style dinners for an organic meal with friends
Featured Guides
Chelsey Korus
Tiffany Cruikshank
davidji
Southern Avenue
Full Lineup
Jean-Jacques Gabriel
Caley Alyssa
Liza Dousson
Nikki Vilella
Sarah Tiefenthaler
YogaSlackers
Derek Cook
The Harmaleighs
Katie Willcox
Ken Nwadike Jr
Kuinka
Mary Beth LaRue
Rosie Acosta
Bibi Lorenzetti
Becky Eschenroeder
Jeramie Vaine
Certified AIReal Yoga Instructor
Chris Martindale
Donovan McGrath
Druminyasa
Emily Lindenmuth
Jesse Blake
Jordan Okrend
Kelly McNelis
Martier Sound Meditation
Marissa Walch
Martika Daniels
Matthew Young
Melissa Lucciola
Dr. Michelle Thompson-Olson DO
October's Child
Rhonda Wilson
Rob Anderson
RootHub
DJ Seriousblack
Shannon Bondurant
Sherry Hamilton
SuperTallPaul
Taylee Wilson
Tracey Valach
Walker Adams
Zack Darling